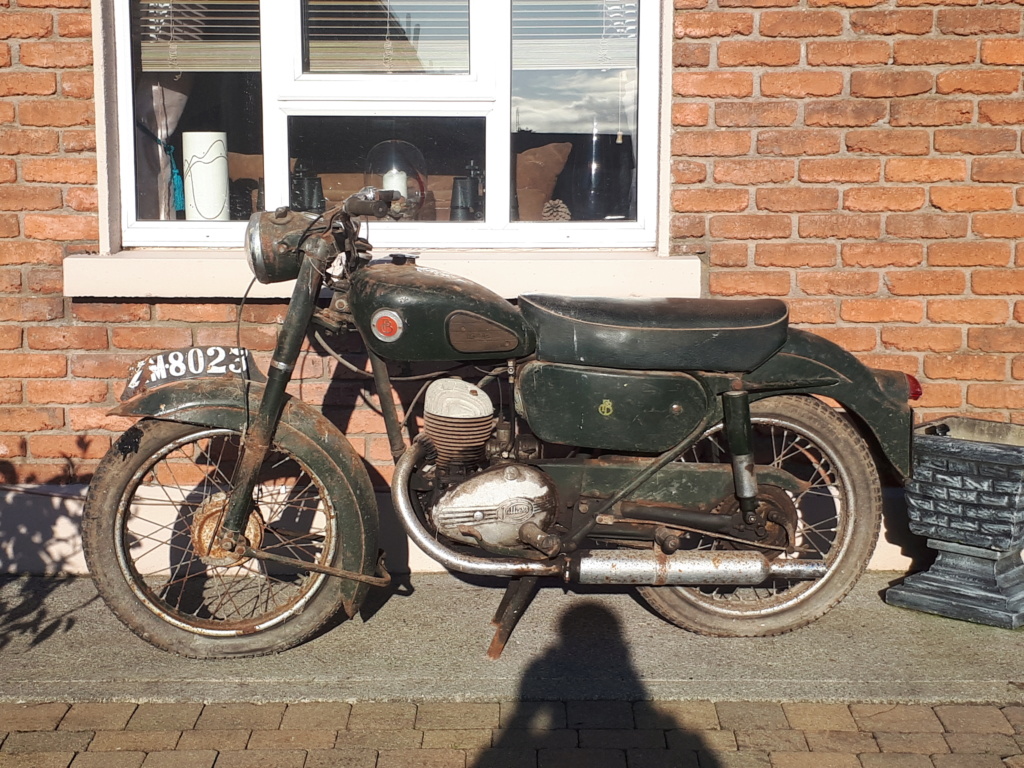 ....can anyone tell me if this is a 1956 or 1958 falcon?...and can parts be got for it? Thanks dave

Dave caffrey




Posts

: 6


Join date

: 2019-02-22



It is either a 1956 or 1957 Falcon 74, with Villiers 8E 197cc engine
frame Nos. WM***** = 1956 models made between August 1955 and July 1956
frame Nos. YM***** = 1957 models made between August 1956 and July 1957

The frame No is on the l/hand side of the headstock
Looking at the pictures i cannot see you need to find any parts at all as all of the hard to find parts are there
Engine parts are all available from Villiers services, it would be nice to see this one re-commissioned and cleaned rather than buffed and polished to within an inch of it's life as it is so original
JH

piston 197

Moderator




Posts

: 4450


Join date

: 2008-08-17


Location

: ross-on-wye



Sorry to say this Falcon looks like it has had a front-end shunt. The forks are either bent, or the frame, or both. Take the tank off & have a careful look at the top frame tube & the front down tube. Check them both with a straight edge. My Falcon 74 was badly shunted in 1983 & the front forks were OK, but the frame bent. The rake of the forks is a dead giveaway. All fixable though. Is it a three or four speed box? It looks extremely similar to my old Falcon; particularly the hand-painted "FB" logos on the side panels. I wonder...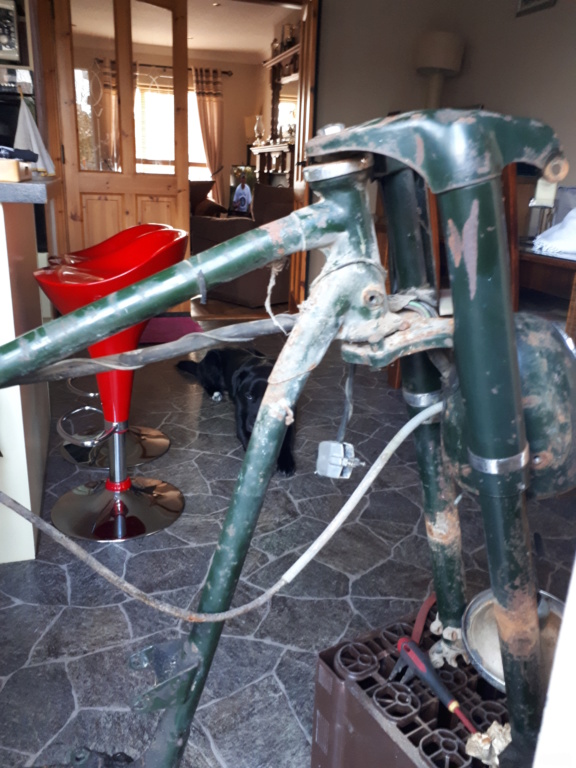 thanks for the replys ..yes it's a 1956 falcon 74..after stripping it down as u can see in picture frame is bent...can this be straightened out?..I'm living in athenry Galway ireland and this is my first attempt at a restoration..has anyone have any contacts here in ireland to help? Also looking for right hand side panel which is missing...thanks

Dave caffrey




Posts

: 6


Join date

: 2019-02-22



For piston 197...frame no wm 80894 and pat number on engine is 531639...think you were right it's a 1956 falcon 74 197cc...there's only 9500 miles on clock...Would I need to get engine over hauled?..thanks

Dave caffrey




Posts

: 6


Join date

: 2019-02-22



Hi Dave,
             I live in Dublin and ride a Cruiser 80. I had a Falcon 87 back in the day. I would remove the forks and detach the front frame-loop. It would be wise to remove the fork-shrouds and check the fork-legs for straightness. You might find a frame-loop for sale, if not, yours can be straightened.
                                                   Regards- Sorcererflyer.

Sorcererflyer




Posts

: 27


Join date

: 2014-05-07





Similar topics
---
Permissions in this forum:
You
cannot
reply to topics in this forum